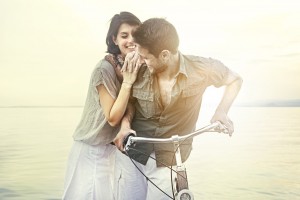 Spending Time Together…
Whether you are single, divorced or have a life partner, there is one thing we can all agree on. Relationships are tough and require a lot of work in order for them to become and remain successful. Sometimes we are lucky enough that we have strong enough communication skills to continue to work on the problems we are facing in our love lives. Other times, we must find strength inside ourselves to realize we must reach out to a third party for marriage counselling or coaching in order to find a sense of peace and direction.
Within the Burnaby area,  I provide couples coaching, therapy and counselling for marriage, divorce, and single individuals ready and willing to make a change, who need a little direction on how to become the best versions of themselves. My office provides a tranquil, peaceful transition for what can be considered a stressful time for the individual.
Burnaby Marriage Counselling, Coaching & Workshops!
The goal of my marriage and couples counselling services is to work with anyone who reach out to get the support they need. I will gladly work with anyone who has simply hit a roadblock in his or her love life. Someone who needs counselling whether it is strengthening a relationship, dealing with the pain and revival after a divorce or separation, as well as understanding either how to adapt to being newly single, or how to make ourselves the best candidates to find a new partner whenever the time is right for us.
My name is Rockie Lee and I am a clarity coach, or better referred to as a trained Relationship, Strategic Intervention Coach. I have always had an interest in people, and I am passionate about ensuring my clients are able to mend whatever aspects of their lives they are trying to fix or improve in regard to relationships. I simply want to be an active participant in helping you achieve the utmost level of happiness in your lives.
From a practical standpoint, I give really relative and out of the box solutions that will bring changes in your lives and transformations that will work, and have proven to be effective for quite a long time.
Through couples therapy and marriage counselling, I provide my clients the discernment and insight that brings clarity to the area of the relationship and life that has grown stale or stopped growing.
In regards to divorce counselling, my goal is to guide single people who have gone through divorce on how to let go of the pain and the hurt and how to do so in a way that honors and restores your value so that you can begin to rediscover who you are, all the things you've forgotten about and the passions you have let go of.
Within my Burnaby couples counselling and coaching sessions we can chart out a whole new journey and find a way to get back into right relationships (if that is the goal of the client I am working with) in a process where they can learn and understand what went right and wrong in their relationships so that they do not make these mistakes again.
Living in Burnaby … So Many Things to Explore Together
If you are a couple from Burnaby, I encourage you to get out and explore the many great activities in your area. Burnaby offers a huge spectrum of activities in arts, outdoor recreation, shopping, entertainment and festivals. From open-air museums and bird-watching opportunities to outdoor concerts and parades in ethnic neighborhoods, this ever-growing city consistently succeeds both in entertaining and educating. Some great places to visit:
Burnaby Village Museum
Burnaby Mountain Park
Deer Lake Park
Central Park
Metropolis At Metrotown
Confederation Park miniature railway
How To Contact Me For More Information
My goal and passion is to help you begin a positive path towards healing within your relationship needs. If you feel that anything within this article has spoken to you, and you feel that you can relate to some of the emotions I have mentioned, I would love to hear from you to help you begin your process of healing.
I want to ensure that you are comfortable with the process and it is something that you believe will be the right fit for your lifestyle. I offer a free 60 minute consultation, to give you a sense of what it is I have to offer before you decide to dedicate yourself.
Contact me for a one-hour free coaching consultation.
(Coaching consultation done in person, over the phone or Google hangouts)
You can also opt in for group coaching sessions to get a feel or taste of relationship coaching at a reduced rate.
Call me at: 778-883-7203
Email me: info@claritycoach.ca.
or fill out: "Request for more information form" below: