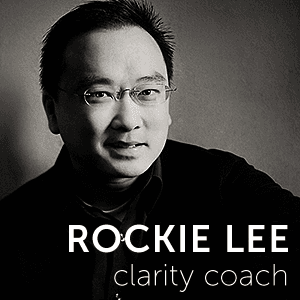 About Rockie Lee
Having reached 40+ years of life experience Rockie has finally settled into his greatest passion in life. Helping people find Clarity in their lives and helping them rediscover what they really care about.
Rockie's ability to notice the intricate details in life through his training as a professional photographer, mixed with his ability to uncover what true passion and longing is yearning to come alive in each of us, has become Rockie's anthem for both himself and those whom have had the opportunity to spend time with him.
As Lead Coach and Instructor
Rockie is a Relationship Development Coach working with Singles & Couples and those Divorced, helping them find clarity in life, in relationships & in personal growth and improvement.
Rockie is a husband, father and lover of life. If he is not out discovering life through the lens of his cameras, he is most certainly out discovering life in those whom he crosses paths with.
Rockie started his journey into coaching and helping people find clarity in their lives through years of church based ministries and over 20+ years of working in the childcare profession. Having worked with various denominations to para-church organizations, Rockie has garnered both experience and insight into  "WHY" people struggle in their lives to find the purpose and change they long for.  Rockie's training has encompassed a wide range of education in this field ranging from Sonlife ministries, Elijah House, Listening Prayer Community, Institute for Biblical Truth, to Samuel's Mantle.
Currently Rockie is certified as a Relationship Coach through Strategic Intervention and continues to receive on going training with Strategic Intervention Coaching.
Rockie's approach as both a coach and instructor is practical, insightful and chalk full of humor. His desire is that everyone receives the skills or insight needed that will best lead them to the quickest change, turn around and/or  transformation while being filled with HOPE, STRENGTH and ENCOURAGEMENT that is needed in each of our lives to move forward. In Rockie's sessions and workshops you will always be given the practical skills needed to continue the change once you are back home or in your living environment.
Contact me for one hour free coaching consultation.
(Coaching consultation done in person, over the phone or Google hangouts)
You can also opt in for group coaching sessions to get a feel or taste of relationship coaching at a reduced rate.
Call me at: 778-883-7203
Email me: info@claritycoach.ca
Voted "The Best Marriage Counselling in Richmond"
Handpicked Top 3 Marriage Counselling in Richmond, BC. Our 50-Point Inspection includes everything from checking reviews, ratings, reputation, history, complaints, satisfaction, trust and cost to the general excellence. You deserve only the best!
See more