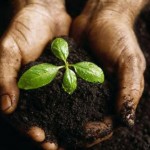 Life has changed as we know it. And in many ways life has become more complex and dare I say confusing, even for those who go to church.
As I have worked with many various faiths in my time I have discovered 3 basic patterns in individual lives whether you are a church goer or a person just searching for a greater level of peace in his or her life.
These patterns are:
Lack of clarity in regards to your spiritual journey – Why certain things are happening in my life ?
Lack of understanding with basic life foundations- Truth's and principles that govern our world
Lack of private meditation time to let go and to search for answers.
At Clarity Coach we provide simple and basic workshops to guide Believers and Unbelievers alike to find exactly what they are looking for whether it be an understanding as to why certain things have panned out in their lives or whether they are seeking a higher level of peace and certainty in life.
The following are a few workshops that we offer. Some will be taught by Lead Instructor at Clarity Coach, Rockie Lee. While others will be taught and lead by Guest Lecturers.
Please connect with us for more information regarding the times and dates at which we offer them or any other questions you may have.
SPIRITUAL WORKSHOPS AT CLARITY COACH 
A. Hearing The Voice of God 
Always a mystery to many people on how an individual can hear God's Voice.
In this workshop we investigate whether one can hear God's voice and if so how does God speak to us ?
We will uncover what hinders us from hearing
And we will go through a variety of games and exercises that will teach us how to start hearing God's voice in a safe environment where you can make mistakes and learn from them.
At the end of this workshop you will also receive the opportunity to have as experienced Listener of God pray for you.
B. Meditation 101 – practical meditation techniques for the modern day life
In this workshop we start with investigating all the various ways LIFE ROBS PEACE  from our lives.
We will discuss together the goal and purpose for meditation
We will investigate what conditions and environments increase and enhance the desire for meditation
We will experience, learn and practice together the various ways in which to meditate and discover PEACE.
C. Basic Biblical Foundations
In this workshop we will discuss, share and explore basic foundations that are rarely taught today in Church.
We will learn about the Doctrine of Salvation and Grace and touch on the Doctrines of Faith, the Cross and the Blood of Jesus
We will learn 3 distinct ways of studying the Bible, each way giving us insight and wisdom.
We will discuss the Principle of REST, Boundaries, Walking with God, and the Secret Place, the Root of Bitterness, Forgiveness
We will explore what having a daily devotional is and how to do it.
D. Understanding Seasons of Wilderness – When we feel like we are Dry, Confused, Struggling and Unclear with where we are at in life.
One of the most important topics not taught in the local church, help us understand what a Wilderness season or SEASON OF HIDDENNESS is.
In this workshop we will dig deep into the bible for examples of what a Wilderness season is.
We will discuss what its purpose is.
We will then learn about what we should do when we are in that season.
E. Understanding the Realms of WORSHIP and the Power it has to Affect Peoples Lives
This workshop is a must for all those who love Worship and desire to facilitate Worship
We will be exploring many topics in regards to worship many of which will be taught by Seasoned Worship facilitators in this field.
Some topics we will be exploring will be:
                 Understanding the Lineage of worship and music and its origins
                 Understanding the Basics of Musicianship – the skills and knowledge that are needed
                 Understanding the Dynamics of Prophetic worship – the why and how's